Faculty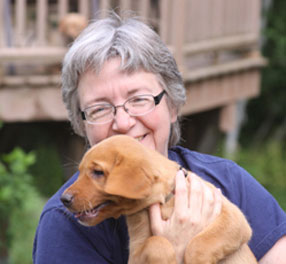 Dr. Laurie Glencross
Co-Artistic Director, St. Andrews Arts Council/Millikin University Residency coordinator/flute, flute ensemble, woodwind ensemble, Canadian Experience
Canadian native, Laurie Glencross is Associate Professor of Music at Millikin University, Decatur, IL.
Dr. Glencross teaches flute, music theory and aural skills and coaches chamber ensembles including flute choir. She is Principal Flute of the Millikin-Decatur Symphony Orchestra and the Faculty Woodwind Quintet. She completed a Doctor of Music from Florida State University in 2000.
In 2002 Dr. Glencross and the Faculty Woodwind Quintet toured to the International Double Reed Society conference in Banff, Alberta where they presented a lecture-recital of Canadian music. As well that year she was a winner of the National Flute Association's Convention Performers Competition, appearing in recital at the NFA's Washington convention and in subsequent conventions as a panel member.
She has performed as a chamber musician, soloist, and flute choir director in Canada and the United States, and as an orchestra member of the Orquestra del Festival de Santo Domingo in the Dominican Republic, the Palm Beach Opera, Valdosta Symphony, and Southwest Florida Symphony orchestras.
At Millikin University Dr. Glencross has established the Millikin University Flute Society in an effort to foster a deeper interest in flute playing at the school and in the local community.
Dr. Glencross, is Co-Artistic Director of the St Andrews Arts Council Summer School for the Performing Arts, NB, Canada, and coordinates Millikin University's summer immersion residencies in St. Andrews.
Courses:
►
Canadian Experience
►
Music Theory
►
Chamber Music Ensembles