Faculty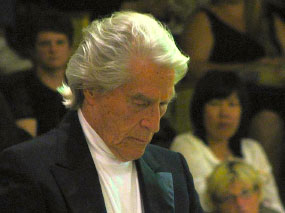 Lewis Dalvit
Founder and Co-Artistic Director, St. Andrews Arts Council / Conducting
Lewis Dalvit, a Pierre Monteux protégé, founded the St. Andrews Arts Council and Summer School for the Performing Arts in 1986. Maestro Dalvit has conducted extensively in Europe, Canada, the Middle East, Mexico, Central America and the US, including at Carnegie Hall in New York.
Under his baton have appeared world-renowned performing artists Leontyne Price, Van Cliburn, Roberta Peters, Maureen Forester, Robert Merrill, Jan Peerce, Mikhail Baryshnikov, Gary Graffman, Anna Moffo, Lili Kraus, Grant Johannesen, Gary Karr, Loren Hollander, Benny Goodman, Chet Atkins, Carlos Montoya, Vincent Price, Jack Benny, Doc Severinson, Dinah Shore, Ella Fitzgerald, Jose Ferrer, Peter Schickele/P.D.Q. Bach and the entire cast of Sesame Street.
Maestro Dalvit has conducted numerous orchestras including the Jackson Symphony Orchestra (Miss.), Johnson City Symphony (Tenn.), and currently, the Eastern Tennessee Regional Orchestra. He was chosen to conduct the premier American tours for Russian defectors Valery and Galina Panov, and tours with the dancers of the New York City Ballet Company under the direction of Peter Martins.
Maestro Dalvit's innovational and educational programs for children have been recognized by the United States Congress, the Government of New Brunswick Canada and the National Endowment for the Arts. In 2006, Mr. Dalvit and Dr. Laurie Glencross of Millikin University (Decatur, Ill.), innagurated the St. Andrews Arts Council/International Global Studies Campus.
Maestro Dalvit and Dr. Glencross server as Co-Artistic Directors for the St. Andrews Arts Council.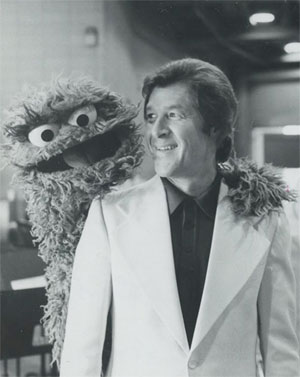 CLICK HERE to see just a few of the superstars Maestro Dalvit has worked with during his career.
Find out more about Lewis Dalvit here: https://sites.google.com/site/lewisdalvit/