Faculty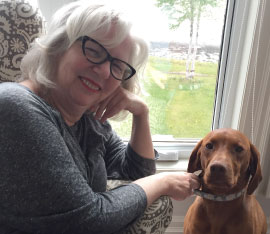 Peggy Fothergill
Drama
Raised in Montreal, Peggy Fothergill held an early curiosity about society, culture, diversity and the arts, leading her to pursue studies in Sociology at Concordia University where she earned both a B.A. and an M.A. with a particular focus on women as creative artists.
Subsequently, Peggy developed and taught curriculum for the Social Sciences Department at Vanier College for several years before joining the National Film Board of Canada and moving to Toronto where she became the founding head of the NFB Mediatheque Centre. Recognizing the arts as a valuable medium through which to examine, interpret and share human stories, she combined her knowledge, experience and personal creativity to produce a variety of cultural events to educate and entertain diverse audiences. Among these, Peggy led a team to design a visual installation on Parliament Hill, and prepare celebrations in Shanghai and London that celebrated the NFB's 70th anniversary.
Peggy retired in 2012 to Oak Bay with Paul, her husband, and her Vizsla puppy, Mimi. Retirement afforded her the opportunity to return to her creative writing pursuits, begun through the University of Toronto and Humber College while in Toronto. Currently, she is inspired in her writing by the historic richness of the area and the scenic backdrop of the St. Croix River outside her windows.
Programs:
►
Drama