Year in Review
The St. Andrews Arts Council 30th season is over but you can relive the great moments with the 2017 Program Summary!
Those of you who renewed or became St. Andrews Arts Council members for 2017, THANK YOU! Your financial support is what drives our volunteers to work so hard bringing performing arts students, faculty, educational programs and performances to St. Andrews.
Even if you have not yet renewed your membership, please do so by visiting our Membership page and we will send you your tax deductible receipt.
We have great plans for next summer and APPRECIATE and NEED YOUR SUPPORT!
---
Also See:
---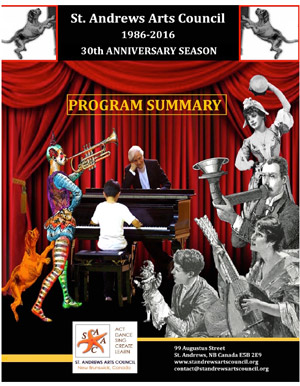 2016 Year in Review
---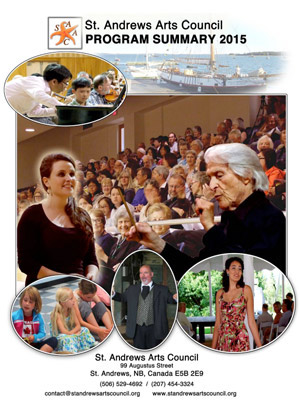 2015 Year in Review
---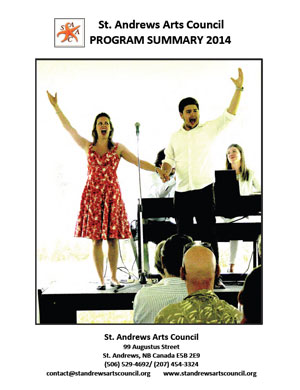 2014 Year in Review
---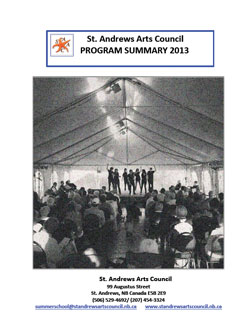 2013 Year in Review
---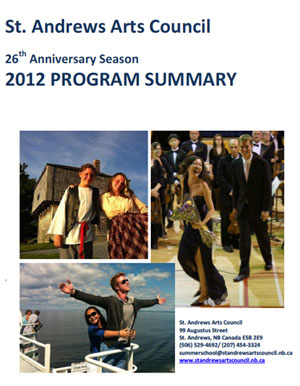 2012 Year in Review